Jurlique Purely Age-Defying Eye Cream
Jurlique Purely Age-Defying Firming Eye Cream is available at Le Reve Organic Spa & Boutique
It has been said that the eyes are the window to the soul, well if this is true then we better make sure that yours are well cared for with a good eye treatment! At
Le Reve Organic Spa & Boutique
we have many wonderful organic treatments for the delicate eye area to choose from. Whether you are concerned with fine lines, discoloration, puffiness, or the dreaded dark circles, we have got you covered! Jurlique Purely Age-Defying Firming Eye Cream is fantastic treatment for firming the delicate skin around the eye. This marvelous eye cream is available at Le Reve Spa Santa Barbara for purchase seven days a week.
---
Check out our organic skincare Santa Barbara at Le Reve Spa!
---
The Purely Age-Defying Firming Eye Cream with ultra-smooth complex by Jurlique biodynamically farmed skincare is an anti-wrinkle eye treatment. This high performance anti-aging eye contour cream is designed to help reduce wrinkles and leave skin feeling firmer and looking smoother and tighter.
---
Looking for Firmer Skin? Book an Age Defying Facial Santa Barbara!
---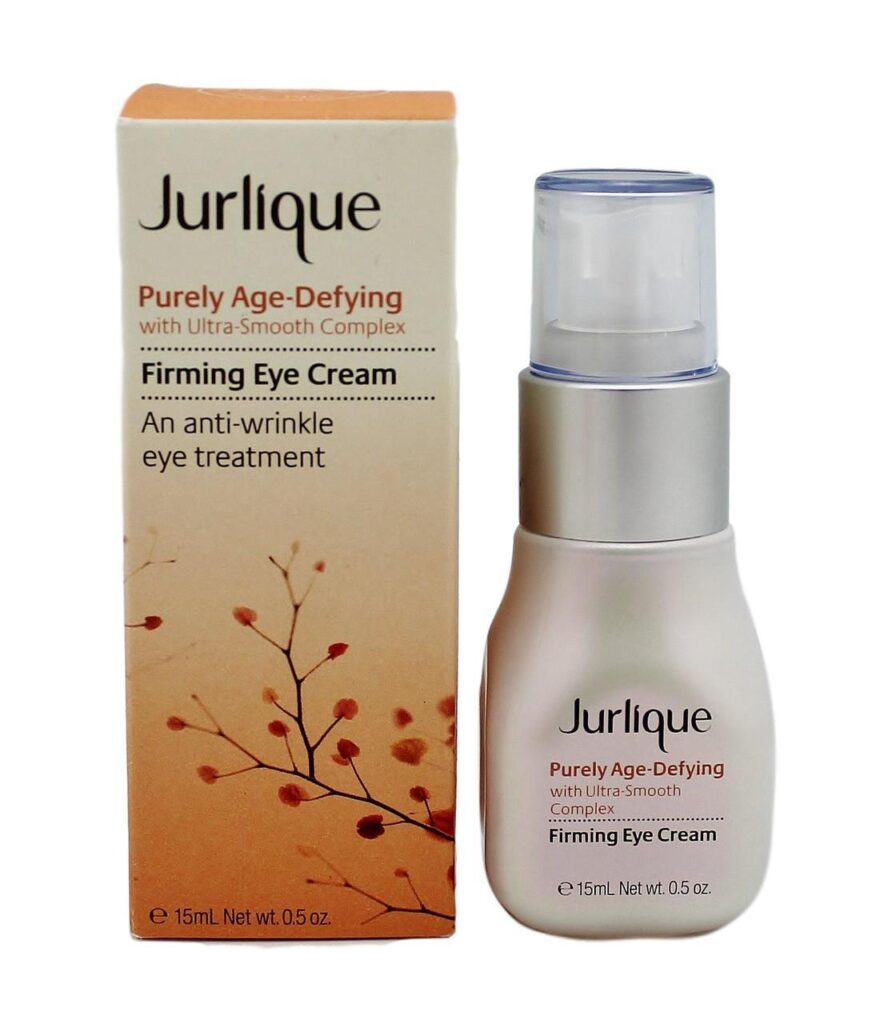 This silky cream helps to address the loss of firmness, under-eye puffiness, and dehydration for more younger-looking skin. This new ultra-smooth complex contains Baobab and green coffee extracts to support skin elasticity, to help combat against visible wrinkles and reduce the appearance of puffiness around the eye. Light-diffusing silica adds soft focus appearance for added skin luminosity.
---
Check out our Mini Spa Treatments Santa Barbara for your beautiful eyes!
---
The Purely Age-Defying Firming Eye Cream is a revitalizing eye treatment to help firm, smooth and brighten skin around the delicate eye area. This eye treatment is specifically designed to help improve skin elasticity and help reduce the appearance of fine lines and wrinkles. This incredible blend features intense hydration and brightening properties to help diminish dark circles and puffiness. Additionally because this wonderful age defying eye treatment is offered at Le Reve Organic Spa & Boutique you can rest assured that it is free from sulphates, petrochemicals,
parabens
, PEGs, silicones, formaldehyde donors, colourants, and synthetic perfumes. To use this phenomenal eye cream simply apply one pump to your fingertips and press gently onto the delicate skin around the eye area morning and night.
---
Book an Age Defying Eye Treatment at Le Reve Spa Santa Barbara!
---
See you at the spa Santa Barbara!
Purchase this item by phone at 805-564-2977 or you may also stop by Le Reve's Organic Boutique!
Le Reve Organic Spa & Boutique
21 W Gutierrez St Santa Barbara CA 93101