Spa Treatment
DAY SPA TREATMENT SANTA BARBARA CA
Thank you for choosing Le Reve Day Spa & Boutique for all your facial spa treatment needs in Santa Barbara, CA.
---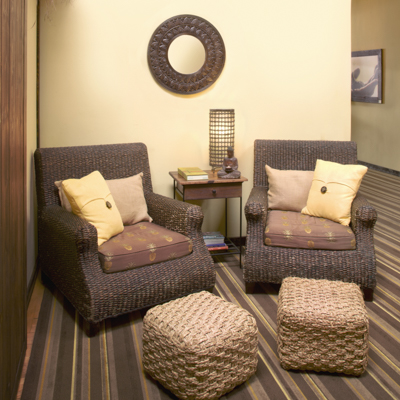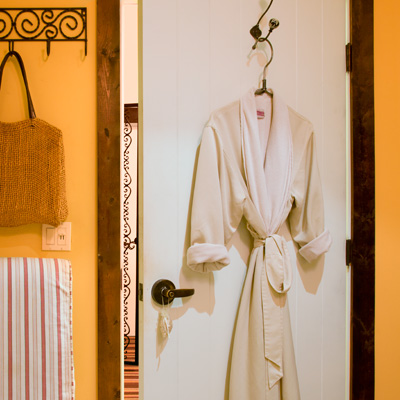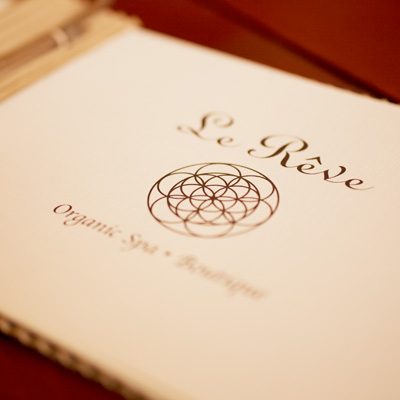 BODY
BODY

HERBAL BODY POLISH
A thorough body exfoliation that saturates your skin with herbal antioxidants. The result is clean, soft and polished skin.
$75/30 Min
LE RÊVE "THE DREAM" BACK TREATMENT
This treatment is designed to exfoliate, deep cleanse, and hydrate the back. A detoxifying mask will be applied followed by an aromatic lotion that seals in moisture.
$95/60 Min
BLUEBERRY BODY SLIMMING WRAP
A therapeutic treatment for the whole body. Your skin is covered with a blueberry scrub to soften and exfoliate. Your body is then drenched with a slimming gel wrap to tone and increase elasticity. This wrap will increase collagen and infuse the skin with moisture.
$160/90 Min
TOTAL BODY BLISS
The ultimate in body rejuvenation. Essential oils and herbs are used to fit your individual needs. Enjoy herbal antioxidants to exfoliate and mineral rich moor mud to assist in the regeneration of precious collagen and elastin, promoting circulation and encouraging cell renewal.
$150/90 Min
BOOK NOW
FACIALS
FACIALS

MINI-REFRESHER FACIAL
Your skin will be cleansed, analyzed by the esthetician, exfoliated, and a mask will be applied. This is a great introduction to facial treatments.
$70/30 Min
DEEP CLARIFYING FACIAL *EMINENCE
Refine and tone oily or problem skin. Deep cleansing techniques will leave you with the radiant glow of soft, balanced, and healthy skin.
$110/60 Min
AGE DEFYING / ANTIOXIDANT FACIAL *EMINENCE
This is a results oriented treatment! Specifically designed to target the signs of aging such as fine lines and discoloration. Eye treatment, lip treatment, neck and décolleté and a special treatment for your hands are all included in this luxurious facial. Enjoy!
$140/90 Min
LE RÊVE "THE DREAM" FACIAL
Pure hydration! Aromatherapy will indulge your face, body, and mind. Your hands and feet will be bathed in coconut oils then massaged during a series of rich, penetrating masks. An extraordinary experience once tried, often repeated.
$130/75 Min
MIND AND BODY FACIAL
Experience aromatherapy, deep cleansing, the most amazing stone massage and the healing properties of organic herbs and essential oils. Warm stones will beplaced on the seven chakras to balance and restore your mind and body. Your hands and feet will be bathed in coconut oils while a series of organic masks are applied leaving your skin and body radiant and renewed.
$160/90 Min
BOOK NOW
HANDS & FEET
Soak your feet in pure essential oils such as lavender, lemon-lime, or pine.
Your skin will be softened beyond belief by an herbal polish rich in anti-oxidants.
A mask is applied to hydrate and heal your "soles".
A full pedicure is, of course, included with expert care.
45 minutes, $50
LE REVE SPA MANI
Soak your hands in pure essential oils such as lavender, lemon-lime, or pine.
Your skin will be softened beyond belief by an herbal polish rich in anti-oxidants.
A mask is applied to hydrate and heal your hands.
A full manicure is, of course, included with expert care.
30 minutes, $40
HEALING STONE PEDICURE
Relax on down filled pillows in our private nail area while you
experience the ancient art of stone therapy. We use pure essential oils,
healing stones, a hydrating mask and therapeutic massage to your feet and legs.
Your hands will also be massaged and warm stones gently placed in your
palms. This is not just a pedicure; this is a complete relaxing, balancing,
medicinal experience. A full pedicure is, of course, included with expert care.
75 minutes, $95
LE REVE SPA MANI & PEDI
$85 (additional $5 for French)
POLISH CHANGE
Remove old polish, buff and apply new polish
$20
BOOK NOW
MASSAGES
Le Reve invites you to experience a relaxing, therapeutic massage customized to restore you to optimum health and vitality. Our massage therapists are experienced in all types of massage. Our massages are based upon the amount of time you would like. Your massage therapist will speak with you before your treatment begins and the massage will then be customized to fit your needs.
30 minutes, $70
60 minutes, $110
90 minutes, $140
STONE MASSAGE
Experience the ancient art of stone therapy. Healing stones will be placed on specific pressure points throughout your body. Your therapist will incorporate the warm stones into a deeply therapeutic massage.
90 minutes, $150
BAREFOOT MASSAGE
Direct pressure is applied to the muscles, to give slow, deep, thorough compressions. A perfect blend of deep tissue therapy & the ultimate in relaxation massage.
90 minutes, $155
120 minutes, $210
BOOK NOW
Sunless Tanning
The healthy way to a summer glow! Le Reve has done extensive research in order to bring you the healthiest, longest lasting and natural looking tan as possible. Our trained technicians will apply your tan with expert care in a private and beautiful setting.
* Please exfoliate within 24 hours before your tan.
* You can opt to wear a bathing suit, nothing at all or we have disposable panties.
* Wear dark and loose-fitting clothes to put on after your tan.
* Do not shower for 12 to 24 hours following your tan.
* Lasts 7-10 days with proper care.
* Enjoy!!
Full Body, $55
Legs, $35
Full Body Glow and Herbal Body Polish, $115
BOOK NOW
NATURAL MAKEUP
NATURAL MAKEUP

LA BELLA DONNA
Le Reve is proud to carry La Bella Donna Mineral Make-up. It is make-up that is healthy for your skin, allowing it to breathe while blocking out the harmful, damaging rays of the sun.
Make-up Application, $45
Bridal Consultation, $30
Wedding Day, $85
Bridal Attendants, $45
On location, 3 Hour Minimum $150/Hour
Brides, please bring waterproof mascara for your happy tears.
BOOK NOW
LASH EXTENSIONS
Enhance your lashes while saving on mascara and lash lengthening products by a licensed esthetician. The extensions are applied to your own lashes resulting in longer, thicker, fuller lashes.

Initial Treatment (2 Hours), $245

Touch Ups (within 3 weeks), Complimentary

Follow Up, 1 hour $75

Removal, $50

*Special Package* - $423

Book initial and 3 follow ups for a 10% savings
MINI SPA TREATMENTS
MINI SPA TREATMENTS


15 minute Foot Reflexology $20

Soften your soles with a callous treatment, $10

Le Reve Signature Coconut Hand & Foot Treatments, $35
Le Reve Signature Coconut Hand Treatment, $15
Le Reve Signature Coconut Foot Treatment, $25
15 minute head, neck & shoulder massage, $30
EYE TREATMENT
Minimize fine lines and puffiness with this hydrating treatment. The delicate area around your eyes will be infused with active vitamins and bioflavonoids. Return to your youth!
$15
SERIES OF FOUR EVERY OTHER WEEK
Reduces the visibility of existing pigments. Rejuvenates with an antioxidant booster of Vitamin A, Ester-C, Vitamin E, Coenzyme q10, and Alpha Lipoic Acid. Hands are deeply hydrated and softened.
$75
NECK AND DÉCOLLETÉ TREATMENT
Deeply hydrates and plumps the skin, wrinkle depth is reduced and fine lines faded. Stimulates collagen production. Antioxidant and age defying benefits.
$15
LIP TREATMENT
Treat your lips to a naturally effective treatment. Fruit enzymes gently refine the lip area, followed by an extra rich masque that deeply hydrates. Finish with a delicious minty non-petroleum based balm that stimulates lip plumping collagen. Citrus lip balm, with continued use, over a four week period will have a plumping action that fills in fine lines and makes lips voluptuous and youthful.
$15
MINI TREATMENT PACKAGE
Treat yourself to renewed eyes, hands, neck and décolleté, and lip treatment.
$65
WAXING
Arm (Half), $25
Arm (Full), $35
Skinny Bikini*, $30
Skinnier Bikini*, $40
Skinniest Bikini*, $50
Brow, $20
Brow and Lip, $30
Cheeks, $15
Chin, $12
Full face (brow, lip, chin, cheek), $55
Leg (Lower)*, $30
Leg (Upper)*, $40
Leg (Full)*, $65
Lip, $12
Neck & Shoulders, $30
Nose, $15
Back, $55
Lower Back, $25
Chest (includes stomach), $55
Stomach, $25
Stomach Strip, $7
Underarms, $15
* When combining Leg Wax with Bikini Wax,
treatment will be discounted 10%.
BOOK NOW
To best accommodate you Le Reve does ask that you familiarize yourself with our Santa Barbara facial spa policies prior to your visit