Eminence Apricot Body Oil available at Le Reve Organic Spa & Boutique
🍑Eminence Apricot Body Oil available for purchase at Le Reve Organic Spa & Boutique in Santa Barbara and we could not be more excited! This scrumptious Apricot scent carries this sweet fragrance throughout a beautiful Santa Barbara summer day like no other.
The Blend & Benefits
The Apricot Body Oil by Eminence Organic Skincare is blended with vitamin-rich apricot kernel oil, grapeseed oil, seabuckthorn oil, and luxurious Biodynamic jojoba oil which help contribute to an ultra-nourishing body oil. This hydrating blend offers regenerative benefits.  On top of this, the hydration offered from this fabulous organic body is long lasting.
Check out our August Spa Offers for the Apricot Body Oil and see how you can get one for free!
How to Use
When using for massage simply dispense an appropriate amount into hands and warm it by rubbing them together before applying it to the desired area. When using the Apricot Body Oil as a moisturiser simply apply to cleansed skin and leave on. Use as a booth oil by adding 1 – 2 capfuls into your bath. You may also provide your favorite day cream with the wonderful properties and fragrance of the Apricot Body Oil by adding in 1 – 3 drops during your regular application. 
Add this wonderful body oil to your your next Massage at Le Reve Spa for $10 and enjoy the fantastic benefits of this organic treatment along with it awesome fragrance! 
The Apricot Body oil rolls on very easily, and it isn't sticky like most body oils. When I want add a little sheen to my legs I lather a little Eminence Apricot Body Oil and I am ready for my day. The Eminence Organic Skincare Apricot Body Oil is a must try this summer! Stop by to sample this yummy body oil this August!
Purchase your Eminence Apricot Body Oil at Le Reve Spa's organic boutique in beautiful downtown Santa Barbara. We are open 7 days a week. 
See you at the spa!_Bridgette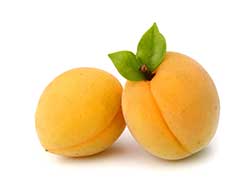 805-564-2977