Le Reve Spa Parties
Le Reve Spa Parties
Le Reve Spa Parties Available!
Le Reve Spa Parties
Book a spa party at Le Reve Organic Spa & Boutique and received your favorite organic spa services amounts friends and/or family. Le Reve is open 7 days a week and is happy to accommodate any spa party.
You may also take advantage of our Girls Night Out!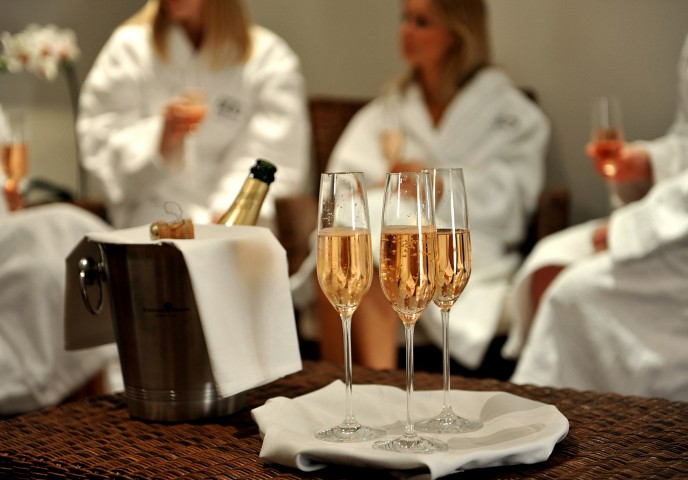 ---
Girls Night Out
Invite 5-6 of your best girlfriends to your very own Girls Night Out Event at Le Reve Spa. Arrive at the spa around 5:30 and each of you will be greeted with champagne and chocolates. If you want a healthier choice you may request a shot of wheatgrass, juice, etc. in a champagne glass of course! We ask that you come at at least 30 minutes prior to your event start time in order to allow enough time to enjoy your champagne & chocolates and do some shopping. Everyone may choose an hour or an hour and a half treatment of their choice. Come, relax, visit and have fun. We are only doing this on Wednesday nights, so send out an emergency e-mail to your girls and reserve your Wednesday night as soon as you can! Oh, and as an added bonus if you host the party you get a $25 voucher for any retail purchase for that night.
---
At Le Reve we look forward to pampering you for your special day!
Call 805-564-2977 to speak with a Le Reve Spa Coordinator for details!
Le Reve Organic Spa & Boutique 
21 W. Gutierrez St Santa Barbaa Ca 93101
Save
Save
Save
Save
Tags: california day spa, day spa, day spa santa barbara, le reve spa, le reve spa party, organic day spa, santa barbara, spa day, spa parties, spa party, spa party santa barbara, spa santa barbara