Jurlique Restoring Body Lotion
Jurlique Restoring Body Lotion is available at Le Reve Organic Spa and Boutique
The key to anti aging is all about hydration!
When looking to hydrate your body, look no further.
Le Reve Organic Spa and Boutique
has got you covered with our organic Restoring Body Lotion by Jurlique Biodynamically Farmed Skincare.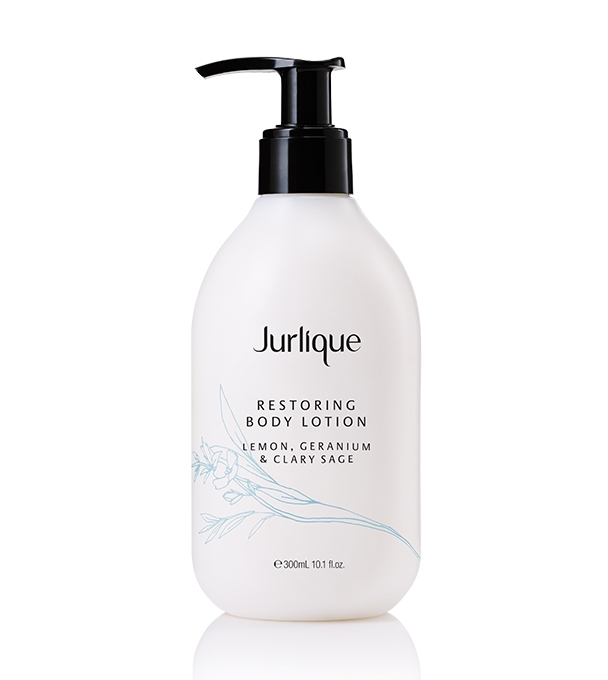 Jurlique Restoring Body Lotion
Our Jurlique Restoring Body Lotion is a lightweight lotion featuring the uplifting scent of lemon, geranium, and Clary Sage that restores lost moisture to leave skin smooth, supple and glowing.
Use the Jurlique Restoring Body Lotion to refresh, hydrate and protect your body. This energizing body lotion helps increase softness and suppleness and provides long lasting hydration and antioxidant protection. Enjoy all of these attributes with the wonderful scent of Lemon, Geranium, and Clary Sage!
Save 20% OFF all month long with our October Spa Specials
This wonderful body lotion is rich in pure organic botanicals grown in South Australia, absorbs quickly to moisturise, protect, and soften your skin. With nourishing Avocado and Macadamia Oils and natural Lemon, Geranium and Clary Sage fragrance, it leaves skin deeply hydrated, beautifully scented, and visibly glowing. This body lotion is free from soaps, sulphates, parabens, silicones, PEGs, artificial colours and fragrances.
Shake before use. Massage onto hands and body. Ideal after showering or bathing.
Check out some other popular fragrances for this magnificent Body Care Lotion such as Rose Softening Body Lotion, Lavender Calming Body Lotion, and Citrus Refreshing Body Lotion!