LE REVE WAX FACTS
Thank you for joining me for our first installment of Le Reve Wax Facts where I address some of our most frequent questions here at Le Reve Organic Spa and Boutique
Did you know that Le Reve Organic Spa and Boutique offers hair removal 7 days a week? Our wax specialists are available to for services from 10am to 7pm daily! Walk-ins welcome!
The first question we receive often is does waxing as a method of semi-permanent hair removal provide exfoliation?
The answer is YES! Waxing as a method of semi-permanent hair removal has many benefits beyond simply leaving your skin hairless. When the Le Reve wax is applied to the body begins to harden and adheres to dead skin in the process. When the wax is then removed it takes the unwanted hair along with any dead skin with it. This means that following any Le Reve wax service you will be left with smooth, refreshed, and beautifully hairless skin!
The second most common question we receive is whether or not it is true that the hair takes longer to grow back with frequent waxing services. 
This is TRUE! With Le Reve Waxing services the hair is pulled out from the root instead of cut down at the skin like when you shave it. It takes more time to reproduce the new hair follicle when the hair is pulled out then it does it does for the hair to grow out so your skin does remain hairless longer the more frequent your waxing services.
Is it true that the hair grows back thinner with frequent waxing?
This answer is also YES! Most of our clients here at Le Reve who have been getting waxing done for the past 5 years are on a 6 to 8 week schedule instead of a 4 to 5 week schedule. This is because many follicles fail to reproduce over time with consistent waxing services, making the hair grow in thinner and often lighter meaning that your waxing services can become less frequent over time.
Does waxing cause redness? 
The answer is YES! Waxing does cause some redness. However, when done correctly waxing is practically pain free with the redness only lasting minutes. The redness is gone for most before they leave from service.
Does Le Reve provide waxing treatments for men? 
We sure do! Many of our male clients rely on Le Reve Waxing to remove unwanted back hair, ear hair, and nose hair, or to shape their manly brows. While some of our male clientele receive neck and face waxing to avoid razor burn. Whatever the reason Le Reve waxing is definitely for everyone!
Click to book a Le Reve waxing service online or call 805-564-2977 to book with a spa coordinator
Stay tuned for more Le Reve Wax Facts! See you at the spa! _XOXO Bridgette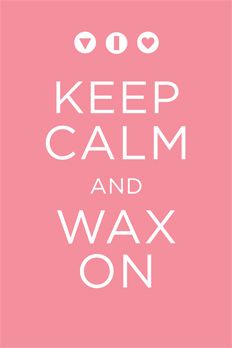 Le Reve Organic Spa and Boutique 
21 W Gutierrez St Santa Barbara Ca 93101