Age Defying Facial Santa Barbara Spa
Age Defying Facial Santa Barbara Spa Treatment
The Age Defying Facial Santa Barbara Spa Treatment at Le Reve Organic Spa & Boutique in Santa Barbara California is prefect for you whether you're a young adult, male or female, have early signs of aging or have already developed wrinkles. Although this facial is specifically designed to target the signs of aging, anyone can benefit from this service. The appearance of fine lines and discoloration will be restored throughout the duration of this 90 minute facial. In addition, you will be provided a special eye, lip, décolleté, and hand treatment. It's never too early or too late to treat the signs of aging, so come in or call today to book your appointment!
---
Santa Barbara Spa Treatment Includes:
Neck and Décolleté Treatment
Deeply hydrates and plumps the skin, wrinkle depth is reduced and fine lines fade. Stimulates collagen production. Antioxidant and age defying benefits.
Eye Treatment
Minimizes fine lines and puffiness with a hydrating treatment. The delicate area around your eyes will be infused with active vitamins and bioflavonoids.
Hand Treatment
This hand treatment will reduce the visibility of existing pigments. It will rejuvenate with an antioxidant booster of vitamin A, Ester-C, E, Coenzyme q10, and Alpha Lipoid Acid. This means that your hands will be deeply hydrated and softened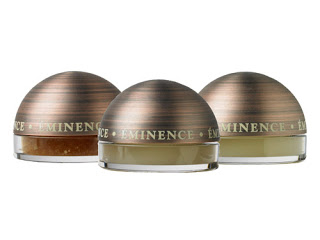 Lip Treatment
Gentle fruit enzymes refine the lip area, followed by an extra rich masque that deeply hydrates. This treatment is finished with a minty, non-petroleum based balm that stimulates lip plumping collagen. Buy the citrus lip balm and within four weeks you'll notice your lips fine lines are filled and appear youthful.
---
Age Defying Facial Personal Feedback
"I am 20 years old but still don't hesitate to receive this 90 minute facial and love it! In fact I even fell asleep! My skin looked the best it's ever had after being treated with this facial. I highly recommend." -Shannon
---
Purchase your next service at Le Reve's 
online store
 or stop in. Le Reve is located in the beautiful downtown area. 
Directions
 to our organic boutique
Thanks!
 Spa Coordinator, Shannon
---
Tags: best spa santa barbara, day spa santa barbara, eminence santa barbara, eminence spa santa barbara, facial santa barbara, jurlique santa barbara, jurlique spa santa barbara, lerevespa, organic spa, organic spa santa barbara, Sa, santa barbara, santa barbara day spa, santa barbara facial, santa barbara spa, santa barbara things to do, spa santa barbara, things to do