Enjoy a Delightful Body Slimming Wrap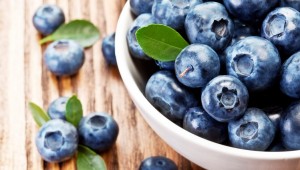 Hello Le Reve loves! I wanted to introduce this body treatment to you, it is one of my absolute favorites!
This firming and hydrating body treatment stimulates circulation to refine and strengthen the appearance of your skin.
It is full of antioxidants to help protect against free radicals that can damage skin cells.
Key Ingredients:
Blueberry: high in antioxidants Guava Leaf Extract: antioxidant Ground Poppy Seeds: exfoliating Focus Vesiculosis Extract: derived from seaweed; stimulating Bupleurum Falcatum Extract: a Chinese plant extract Bilberry Leaf Extract: antioxidant; source of flavonoids BioComplex™: a booster of antioxidants, vitamins, Coenzyme Q10, and Alpha Lipoic Acid to reduce the appearance of wrinkles and improve the appearance of skin
In honor of Earth Day we are offering a fantastic deal!!!
Mention this post to RECEIVE $10 OFF your Blueberry Body Slimming Wrap this week at Le Reve Spa!
Call and book an appointment today!
xoxoxo Esthetician Rachel
Le Reve Organic Spa & Boutique
21.W. Gutierrez St Santa Barbara, Ca. 93101
(805)564-2977