Now Hiring Massage Therapists
Now hiring Massage Therapists at Le Reve Organic Spa & Boutique Santa Barbara California.
Attention all Massage Therapists,
Le Reve Organic Spa & Boutique
in Santa Barbara is expanding our team. We are currently looking for a few experienced on call massage therapists.
Massage Therapist Job Requirements:
• Must be able to provide massage certification
• Weekend and Evening Availability preferred
• Must work well with others
• Retail experience a plus
Esthetician, Nail technicians, and spa coordinators positions available too!
About Le Reve
Le Reve Organic Spa and Boutique has been a Santa Barbara favorite for 20 years! We are the first and only green certified spa in the area. We strive to use only the finest of organic products in our services. We provide facials, massages, waxing, sunless tan, and more! We pride ourselves on our 5 Star Service and live to exceed our guests spa expectations. Our front desk staff is warm, our estheticians are knowledgeable, and we have experienced massage therapists.
Massage Therapist Position
If you or someone you know is looking for massage work within the Santa Barbara area and is interested in joining a wonderful team of experienced service providers here at Le Reve Spa please contact our front desk to find out more.
Now Accepting Resumes
Resumes will be accepted in person at our front desk between the hours on 10 – 7pm daily. Le Reve is located in the beautiful downtown Santa Barbara area, down a private outdoor walkway between D'Angelos Bakery and Yoga Soup.
Drop Resumes off at :
21 W Gutierrez St. Santa Barbara, Ca. 93101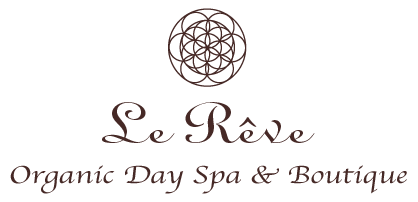 Save
Save
Save
Save