Unveiling the Hub Santa Barbara
Unveiling the Hub Santa Barbara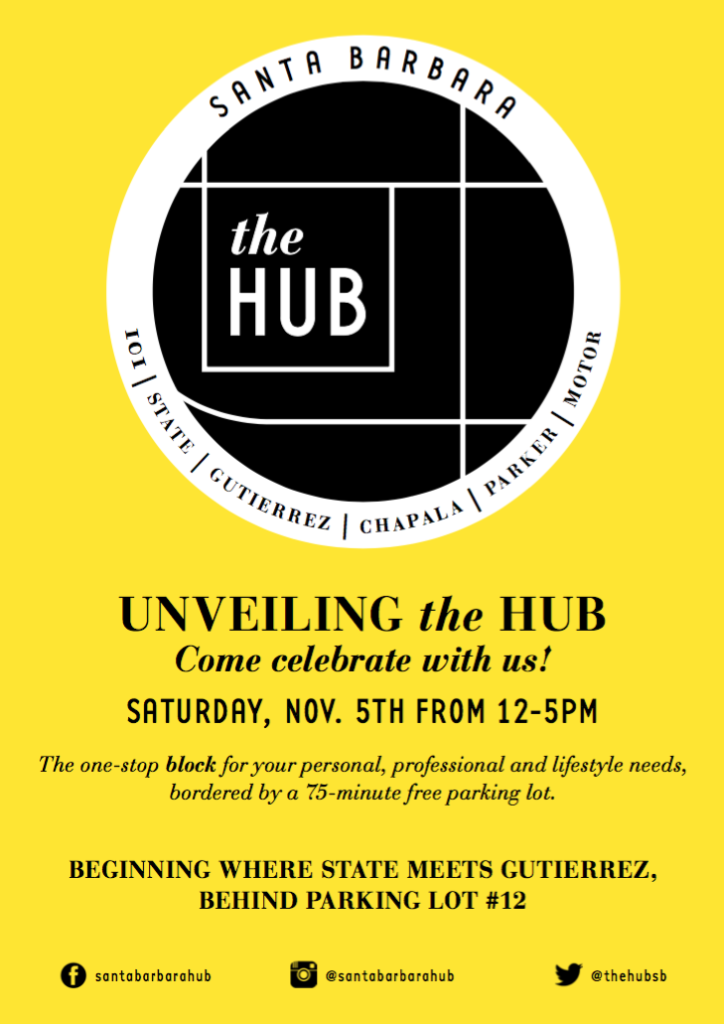 Unveiling the Hub Santa Barbara is an event you don't want to miss!  Join Le Reve Spa on Saturday, November 5th for unveiling The Hub in downtown Santa Barbara. The Hub which starts at Gutierrez and State is great area filled with many unique locally owned businesses to explore. The Hub is home to such wonderful locations as the Santa Barbara Roasting Company, known as RoCo by most locals, Wootton Printing, Backyard Bowls, Chocolate Maya, Yoga Soup, and more! Unveiling the Hub celebration is a great way to explore Santa Barbara! On top of everything, the Unveiling of the Hub we will be celebrating with the entire block and each business will be offering amazing deals for all who attend to enjoy. Unveiling the Hub will include raffles, gifts, and more!
Le Reve will be offering 15% OFF all of your favorite organic skincare during the event!!!
In addition to the fabulous discount on our luxurious skin care Le Reve will also be treating you to a spa service.

Unveiling the Hub is going on this Saturday in downtown Santa Barbara! Furthermore with all the great deals and offerings happening this Saturday November 5th in downtown there is no way you can miss this opportunity to explore Santa Barbara at the Unveiling of the Hub. Check our Unveiling the Hub at the corner of State St and Gutierrez St!
Call 805-564-2977 for more details on this Saturdays event!
See you at the Hub!
xoxo, Bridgette
Tags: california day spa, event santa barbara, le reve organic spa, le reve organic spa and boutique, le reve spa, santa barbara event, the Hub, the hub santa barbara, unveiling the hub