Total Body Bliss Body Wrap
Total Body Bliss Body Wrap
The Total Body Bliss Body Wrap is the most flawless body treatment for rejuvenation. This body wrap is an hour and a half treatment designed to exfoliate dead skin and refortify dull or tired skin. The Total Body Bliss is also a great spa service for those who suffer from body acne or blemished skin. Le Reve Spa and Boutique uses essential oils and herbs that are individually selected for your skins personal needs.  Relax and enjoy during your Total Body Bliss with the herbal antioxidants used to exfoliate and mineral rich moor mud to assist in the regeneration of your skins precious collagen and elastin which promotes circulation and encourages cell renewal. This blissful treatment is 90 minutes for $140 Don't have 9o minutes for a spa treatment? Not to worry! Le Reve Organic Spa & Boutique has got you covered with our Herbal Body Polish. This 30 minute treatment helps exfoliate dead skin leaving skin refreshed and beach-ready!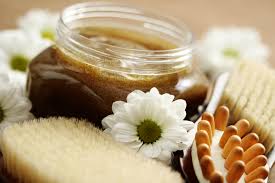 You may also book online by clicking on the Total Body Bliss provided below
Check out some of the other fantastic body treatments Le Reve has to offer!
See you at the spa!Bridgette
805-564-2977
Tags: body exfoliation, body treatment, body treatment santa barbara, day spa, le reve spa, lerevespa, organic day spa, organic spa, organic spa santa barbara, santa barbara body treatment, spa santa barbara