Jurlique Blemish Cream
Jurlique Blemish Cream
The Jurlique Blemish Cream is an Acne Purifying Treatment available at Le Reve Organic Spa & Boutique in Santa Barbara California
While this hero-product is tiny it packs a punch! The Jurlique Blemish Cream is a natural skin toned coverage cream with potent botanicals and natural clay, to help reduce the appearance of blemishes while tea tree and clay properties help to purify the skin deep within the pores helping to draw out and break down out all impurities.
Jurlique Blemish Cream Benefits
This fabulous Blemish Cream is designed to clarify and purify
This oil rebalancing coverage cream contains high performance ingredients including natural clay, extracts of witch hazel, and calendula, and tea tree oil. This ingredients help to gently cleanse and moderate sebum on the skins surface. While the clay helps to draw the impurities out. Skin feels cleansed and smoothed.
Jurlique Blemish Cream Testimonial
"If I need to treat blemish-prone areas I've been reaching for this lately. It is super gentle unlike a lot of blemish treatments and helps to keep trouble areas clear. My chin has been prone to breaking out lately and this stuff is gentle enough to blend into the entire area without causing further irritation and helps keep what could turn into worse blemishes, smaller. Because it is tinted it even helps even skin out a little (though I still go in with a concealer when needed). At night I apply a thicker layer than during the day."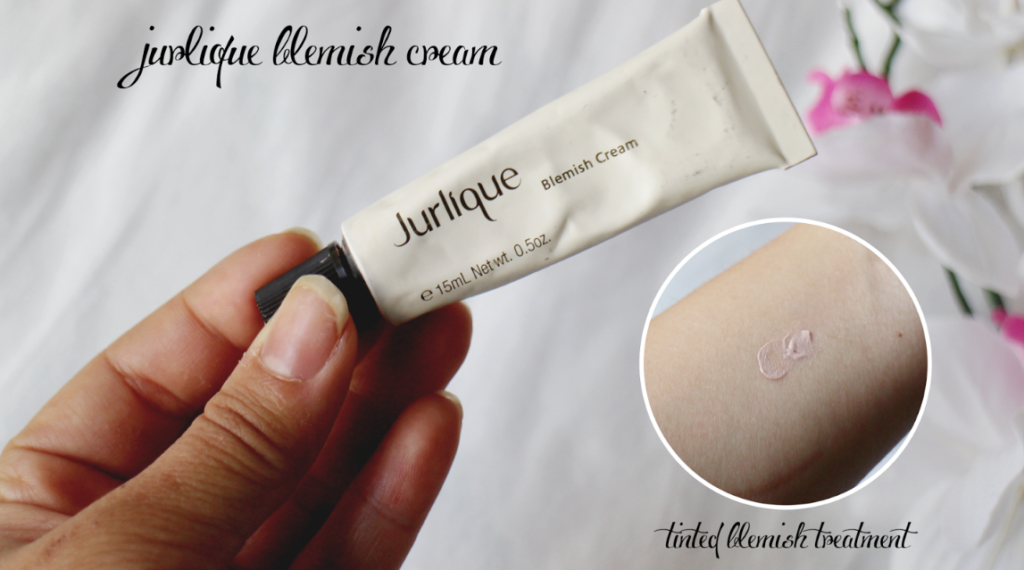 How to use the Jurlique Blemish Cream
Follow this simple application for clearer cleaner-looking skin!
Simply apply a small amount of Jurlique Blemish Cream twice daily to individual blemishes and blend gently with a clean fingertip. Amazingly, this fantastic skincare product works for all skin types.
See you at the spa!
Bridgette